14 Aug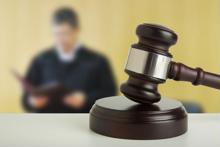 This guest blog post is courtesy of Mary Anne Osborne, SPHR, and principal of the Osborne Group. Mary Anne is a peoplecentric HR professional and consultant with over 25 years of HR experience in telecom, finance, manufacturing, healthcare, and higher education. Mary Anne presents monthly on our complimentary Sage Refresh and Recertify Webcast Series that are approved for 1.00 recertification credit hours toward PHR, SPHR, and GPHR recertification through the HR Certification Institute.
With the continued importance of technology, employee demands, and the ever-changing nature of the National Labor Relations Board, remaining compliant with government policies can be quite the challenge. It seems each week there are new appointments to the board, and with those appointments come Congressional disputes and a tug of war over the powerful counsel.
As confusing as it may be to navigate these government policies, it's important that HR professionals keep their companies compliant, as violations may result in troublesome legal issues for an organization. With that in mind, keep reading to find HR solutions and tips on how to comply with government policies:
Keep Up With the Law
Even as power struggles carry on in Washington, D.C., there are some standard regulations that make up the core of the NLRB policies. The agency was formed to protect the legal rights of workers across the country, namely the right to unionize and to protest unfair labor policies in the private sector.
Under the jurisdiction of the agency, individuals can file complaints against employers or unions, and if the NLRB agrees that violations may have taken place, the charges will be processed and the case will head to court before going to the NLRB for a ruling. The NLRB decision can be appealed, but any organization should make certain that it complies with regulations to avoid legal problems that can be costly and damaging to a company's reputation.
The best way to begin compliance efforts is to understand and keep up with the law. Here is a comprehensive guide to current NLRB rules and regulations. Every company should keep up to date on changes to the law, new appointments, and Congressional debates.
Develop Specific Technology Policies
Experienced HR professionals who are already familiar with the basics of NLRB rulings still need to work on understanding new laws that come into place, especially ones that deal with evolving technology.
Social media, for example, has recently been the subject of debate in agency regulations. Under the National Labor Relations Act, employees have the right to have an open dialogue with their employers regarding the terms and conditions of their employment, including social media practices.
Organizations should develop a comprehensive and specific social media policy. In 2012, the NLRB found ambiguous provisions to be unlawful. For example, the board said company policies that prohibit the sharing of "confidential information" are too vague, arguing that this phrasing could prevent employees from reporting poor working conditions.
Instead, companies must be specific in their social media policies. The NLRB said better phrasing could include prohibitions on employees' sharing "secret, confidential, or attorney-client privileged information" on social media platforms, because it "clearly intended to protect the employer's legitimate interest in safeguarding confidential, proprietary, and privileged information."
HR professionals should develop a social media policy that is as specific as possible—this can help protect a company from litigation and make it easy for employees to avoid trouble online.
Train and Communicate With Staff
Upon hiring a new employee or when updating HR policies, it is crucial that staff understand employer rules and regulations. Without proper training, an otherwise responsible worker may post something on a social media outlet that violates company policy or make a transgression without understanding the consequences.
It is especially important that workers understand rules about unionization and their rights to start, join, or stay out of union activities. Many companies have found it useful to develop employee handbooks and procedure manuals that can be handed out to staff in addition to in-person training sessions.
Although compliance with the NLRB may be a hassle, the laws were ultimately designed to protect workers. HR professionals should recognize this fact and make government compliance a priority.