12 Jun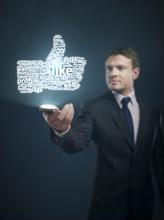 Human resources departments are becoming increasingly savvy regarding their approach to information technology and social media as HR software continues to become more commonplace at organizations around the globe.
In the past few years, the value of social media and data analysis to HR processes has begun to surface, persuading HR and IT departments to join forces and collaborate in ways not seen before. Yet the increasing importance of human capital management and HR's reliance on new technology has made such initiatives critical to an organization's performance.
"[HR and IT collaboration] has not mattered in the past because people management has not been seen as essential to success as it is today," John Ingham, HR technology consultant, told Computer Weekly. "What you have is a huge gap between what organizations are doing and what they could be doing, in one of the areas that is becoming the most important for business."
The Year for Social
In order to make the most out of that partnership to benefit the company as a whole, HR has consistently upped its use of social media. Already, Forbes has heralded 2013 as the "Year of Social HR," as organizations and individuals mine the business possibilities of social media and find innovative ways to integrate them into the fabric of their recruiting, talent management, employee engagement, and development strategies.
According to a recent study commissioned by SilkRoad, 75 percent of human resource and talent management leaders admit their organizations' internal and external social networking technology is lagging behind.
Forming a Social Media Policy That Matters
A social media policy is a must for any organization, and there are a few major points that need to be taken into account when creating a social media policy that will be of genuine benefit to the company and the workforce.
First, social media isn't going anywhere. Employees are already coming to the table with years of social media exposure and experience. As time passes and more people who were drilled in social media platforms at an earlier age cycle into the workforce, a common-sense social media policy is going to become more and more necessary.
Providing employees with the technological tools and know-how should enable them to better perform, collaborate, and innovate—but that's the easy part. While it is clearly beneficial to any business to engage social media, it is important employees operate within a known and clearly communicated framework to ensure the business benefits from facilitating social media interaction. Steps to take in working toward that goal could include formulating guidelines for social media communication, maintaining a professional code of conduct, and clearly outlining disclosure allowances over social media. Another point to keep in mind is time spent on social media. For example, how much time is healthy for an employee to spend engaging in social media platforms in an average day? Any guideline should operate as a forward-thinking, empowering policy for employees, not as a mechanism of control.
Second, when creating a social media employee handbook, invite and incorporate employee input into the drafting process. Employees are more likely to enforce and adhere to a policy they helped create. Evaluate your company culture as you go along and listen to what your employees are saying. If the majority of your employees frown at just the mention of a "handbook," look for more innovative ways to make your policy interactive.
Incorporating conversational elements into an interactive policy platform engages both employees and clients. If it's interactive, you increase the likelihood that people are being stimulated at a level they are accustomed to and perhaps expect from any thoughtful organization as a minimum.
How to Make Social Media Work for You
The recruiting power of social media has become, in many ways, common knowledge. But its potential to improve employee engagement has yet to be fully exploited by employers.
One of the most powerful tools inherent in social media lies in one's ability to listen and monitor. Social media allows real-time, organic conversations to take place among employees, clients, and potential clients, conversations that can be observed in public for free, conversations that employers can join and interact with to improve business practices and perceptions.
To learn more, download our white paper "Social Media and HR: Friend or Foes?" from our Human Resources Best Practices and Tools document library.