27 Mar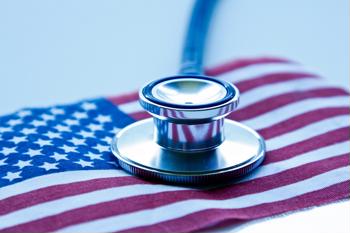 The U.S. Citizenship and Immigration Services (USCIS) have come out with a revised I-9 Form for employers to use when verifying employment eligibility for new hires. The revised I-9 Form took effect March 08, 2013, and will be used from here on out in order to reduce errors and provide clearer instructions for human resource managers filing paperwork for new hires. Although some older I-9 Forms can still be processed, the new I-9 Form will become widely used starting May 7, 2013, reported the USCIS.
Establishing Credibility With Old I-9 Forms
Employers that wish to continue using old I-9 Forms until the new revisions go into sole effect need to check the lower left corner of their forms to make sure their version is still in compliance with the Federal Register, the agency noted.
In a brief posted on JD Supra Law News, Manuel Cairo of Snell & Wilmer LLP provides a list of past I-9 Forms that are no longer accepted by the government, including those papers bearing the following revision dates:
May 1987
November 1991
May 2005
November 2007
June 2007
June 2008
February 2009
Cairo points out I-9 Forms that will be accepted until the cutoff on May 7, 2013, include those marked with the following dates:
February 2009
August 2009
Employers that have filed the proper I-9 paperwork for current employees do not need to fill out a new form, stated the USCIS.
Purpose of the I-9 Form Revisions
The revised I-9 Forms include updated information since the last major revision, which occurred in 1991, added Cairo. The updated forms were created to help organizations and human resource managers practice better employee management strategies. The new forms are an HR solution to help keep businesses in compliance with immigration laws, antidiscrimination rules and regulations, as well as payroll compliance.
Training to Learn the New I-9 Form 
In an effort to help human resource managers adjust to the new I-9 Form rules and regulations, the USCIS offers two types of training to help further an organization's understanding regarding the revised forms. HR, managers, business owners, payroll administrators or anyone else who is interested in learning more about I-9 Form procedures can access training through webcasts on the USCIS website.
USCIS webcasts are live, interactive training sessions that allow users to interact with presenters to ask questions and engage in discussions to better understand the I-9 Form revisions. These training webcasts help increase personnel management skills and promote federal government rules and regulations regarding payroll compliance, discrimination regulations, and best hiring practices without leaving the office.
If organizations prefer that their staff attend live presentations, they can send managers, human resource managers, and any other administrative employees to conferences, meetings, and panel discussions held by the USCIS.
What Do the I-9 Revisions Include?
The revised I-9 Form is now two pages long instead of one. The form requires employees and employers to provide additional new employee information. This includes a recent hire's foreign passport information (if applicable), telephone number, and email address. The new forms offer improved filing instructions to make the application process easier for both parties.
The I-9 Form can be submitted by mail or through electronic verification systems. The USCIS understands that organizations need time to adjust to the I-9 revisions and has provided a 60-day period to help aid the implementation process of the new forms.